So, it's been awhile since I posted here, and now it's time to get back on the blogging bandwagon. I got my land raider finished, and I am quite pleased with it, turned out pretty good.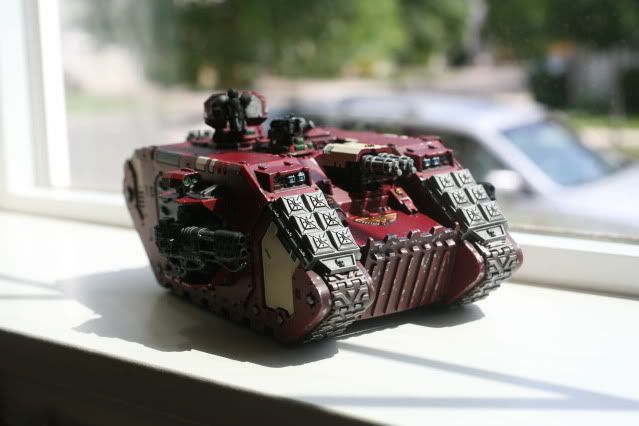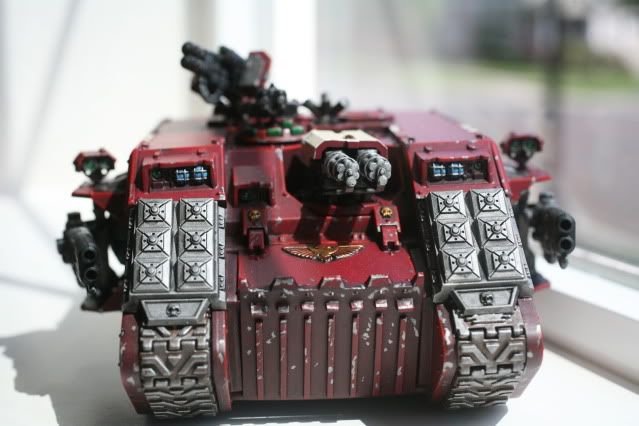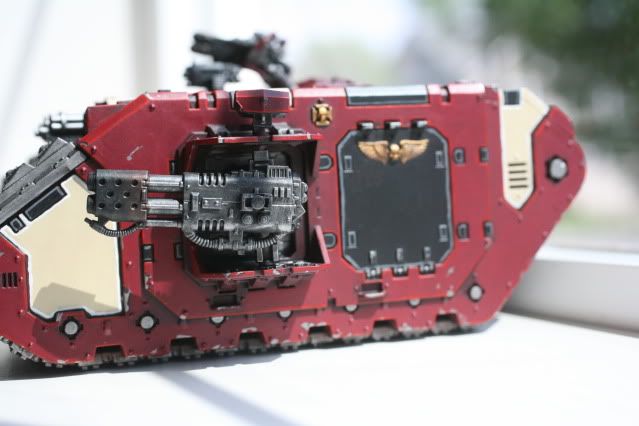 One problem I did have was the paint on the top of the hull. Above the treads was really hard to get even. I was trying multiple coats of thin paint, but it only seemed to be getting worse, and so I then tried a thick coat. It seemed to cover a bit better, but there are still some ugly lumps and bumps up there. Anyone have any ideas on how to get a smooth coat of paint on a larger surface like that? I don't ever have this problem painting on the small marines, but this tank was a whole different process. I'm at a loss, so any ideas or tips would be helpful.
Here is my next project I have mostly finished (I think most all of my models are in that stage actually . . .) I just need to get his halo painted up, think I will do a golden halo with metallic silver skulls, not quite sure. But here is my Forgeworld "Death Company Furioso" 'Dread. He's my pride and joy, I was really happy with how he turned out. Took me awhile to do the shading and blending, but the model was worth the time spent on it. It is the centerpiece of my Blood Angels Army, although it has yet to have a real impact in a game. Go figure.