I took some pictures last night of my terminator for the painting competition. He still needs some work of course, but he is coming along pretty well I think. I have been trying some new techniques on him, like wet blending, and it has turned out better than I had expected. So here he is.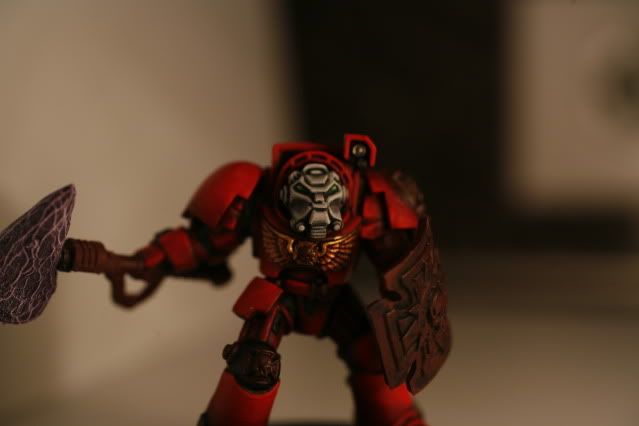 My real concern here however is the hammer that I converted. It didn't quite work out like I wanted it to, but I still kinda like it. I really need some comments/criticism on how I could make it better, whether painting tips or molding/converting tips. I went with the purple because of Jawa's joke about using pinks or purples on the model in his original post, hopefully the humor won't be lost. Granted my green-stuff work is pretty poor, but please let me know what you all think.
I wanted to do another wash in purple, then some extreme white highlights. Then maybe some type of lighting effects on the BA insignia. Be harsh if you want to, I would really like to know what you think.
Thanks!