So I finally got my Librarian finished. And by finished I mean painted. Who knows how long it has been since I have properly based a mini? He turned out well I think. Let me know what you all think. Please! I love to get comments, and even better, criticisms. I'd like to know what didn't work, and what did. So let me have it!
Here he is: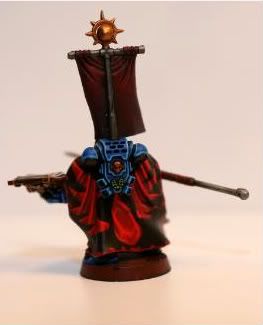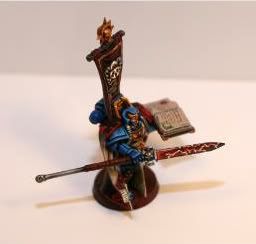 As always, the photos are sub-par. I saw a small tutorial on
Cannonfodder's blog
and maybe next time I will give it a whirl. If anyone else has any helpful tips/websites for taking good photos, let me know please!
Edit time! So I downloaded a trial version of Adobe elements, and we will see if these images are better than the other ones from photobucket. Here's the newer ones.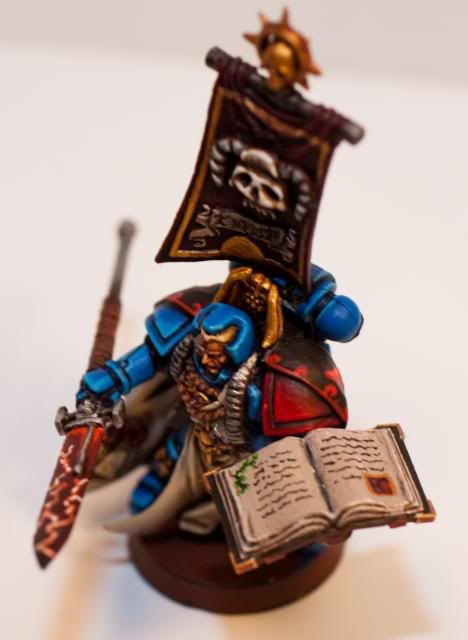 Much better. Ok, now I need to start getting some pictures up of my painted minis, I have no more excuses.